RENT or RESERVE Your Unit
Contact Free Rentals
---
Self Storage Units in Cabezon
At Cabezon Storage in Rio Rancho, NM, we offer peace of mind self storage solutions specially designed for your comfort and ease of access. We offer residential and commercial self storage units in Cabezon and Rio Rancho Southwest. Our heated and cooled storage facility is ideal for helping protect your belongings from rapid changes in temperature.
The self storage units at Cabezon Storage range in size from 5'X5' to 10'X30'. Our units are capable of storing anything from holiday decorations and old play equipment to the contents of an entire four bedroom home. If you are not sure how much space you are going to need, a member of our friendly and professional staff will be happy to assist you with your decision.
At Cabezon Storage we want to help ease you into the self storage process. Our wide driveways offer easy access and complimentary dollies and carts are available for your use. For more information on our self storage solutions and unit availability, contact our office today.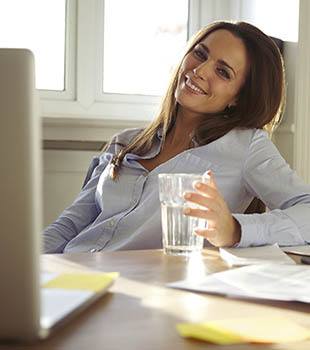 Perks of Self Storage
There are many perks associated with self storage, but perhaps the most important one of all is the peace of mind it brings to those who use it. At Cabezon Storage we have seen first hand the positive effect it can have on a person's life. Here are a few of the ways our customer-centric approach to storage can help you find that same peace:
Month-to-month Rentals – At Cabezon Storage we want to make self storage simple. Month-to-month rentals ensure you only pay for storage as long as you need. We put the power in your hands.
Security Features – When you feel comfortable with your self storage facility, your mind is free to concentrate on more important things. Our facility is monitored by a state-of-the-art digital surveillance system and requires keypad access to enter.
Referral Discount Program – At Cabezon Storage we take pride in the self storage services we provide. That is why we offer a referral discount program. When you refer our services to your friends and family we'll give you a discount. Get organized, save money.