File, Record, and Commercial Storage
Ventana Ranch Self Storage offers commercial storage options geared towards businesses and individuals in Albuquerque, NM. Let us help you utilize a self storage unit in the most efficient ways possible for your business.
Do you have excess inventory taking up space in your back rooms, closets, and any space that will fit extra boxes?
Do you have spare equipment taking up space that isn't currently in use?
Do you have boxes of old files and records collecting dust?
Would you like to save time, money and energy by utilizing a storage facility that accepts deliveries on your behalf?
Do you want to free up space in your office?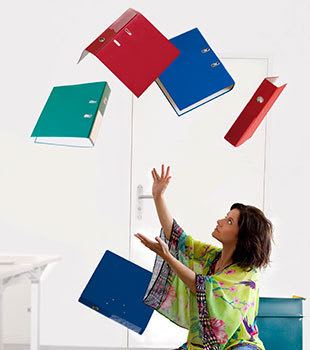 Simplify Your Operation
If you answered yes to any or all of these questions then commercial storage in Albuquerque at Ventana Ranch Self Storage is the solution to your storage problem. Our friendly and knowledgeable managers are on-site daily to answer your questions.
Ventana Ranch offers self storage units in a variety of sizes making it convenient to find the perfect space for your unique needs. Additionally, we have cooled units available to help with temperature-sensitive items where dust-control and overheating can be a concern. With the free use of a rental truck*, moving your goods to Ventana Ranch Self Storage has never been easier.
Start simplifying your business operations today with commercial storage at Ventana Ranch Self Storage.
*Some restrictions apply. While supplies last. Call for details.