Truck Rentals
Arrow Self Storage offers moving truck rentals in the Dobson Ranch neighborhood of Mesa, AZ. Whether moving across state lines, or simply down the street to our self storage facility, we're here to help you transport your belongings.
Truck rentals help you save time during a move. Not only are they cost-effective; they are also convenient, affording you more flexibility when you need it most. Instead of making several trips in your car or pick-up truck, pack all of your belongings together in one load and get it done quicker.
At Arrow Self Storage, we cater to the DIY crowd but our staff is here to help. We want to provide you with peace of mind throughout the moving process. Whether you need help choosing a truck or moving supplies, we're onsite seven days a week for your convenience. Contact us today to schedule your next truck rental.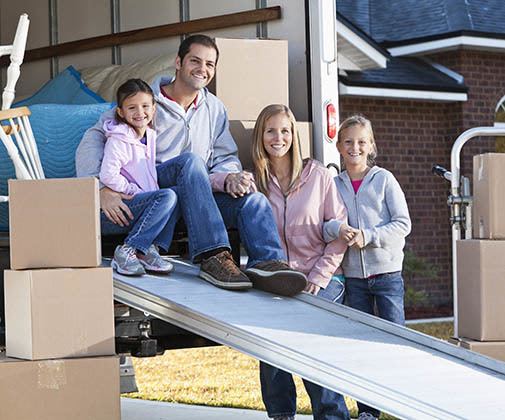 Tips for Packing a Moving Truck
Reserving your moving truck is only step one in the moving process. What are the others? We're glad you asked:
Make a Plan – Before you attempt to load up a moving truck, make sure you have a plan of action. Remember, the heaviest items go in the back, followed by lengthy furniture and boxes descending in size. Fill in the blanks with loose items and blankets or towels.
Keep the Ramp Clear and Dry – Moving is already enough of a hassle without adding in an injury. Before you get started, be sure that the ramp to load the truck is dry and clear of debris. If it isn't, clean it off.
Secure the Load – You won't always fill your moving truck. That is why it is important to make sure that furniture and other heavy items are strapped down and secured to the back or side of the truck. For further protection consider furniture pads for any exposed surfaces.