RENT or RESERVE Your Unit
Contact Free Rentals
---
Self Storage Units in Cottonwood
What differentiates one self storage unit in Cottonwood from another? The difference is you. The difference is Cottonwood Discount Storage and our customer-focused service. You fill your storage unit with your personal items. Big, small, heartfelt, random, necessary - whatever you have to store, we've got the perfect self storage unit for your needs at Cottonwood Discount Storage and we work hard to provide you with the best possible customer service experience.
Are you moving? Self storage units in Cottonwood are a great resource when you're moving. From storing extra furniture and space-consuming items while staging your home for sale, to having a place to keep items while transitioning to a smaller home, self storage is your moving partner. In addition to providing self storage units in a variety of sizes to meet your specific needs, we also sell packing and moving supplies and rent trucks. Cottonwood Discount Storage is your one stop shop from packing materials, storage and even U-Haul moving trucks! Stop in today!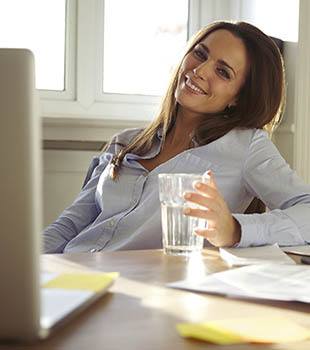 Perks of Self Storage
We're firm believers in the benefits of self storage. You're here, which means you're already considering self storage. But if you're on the fence, allow us to give you that extra boost of confidence.
If your home or business is under construction and you want to protect your belongings from potential dust and damage, self storage is a clean, off-site alternative.
Did you take up scrapbooking or another materials-intensive hobby and you don't quite have the time for it right now? Don't give up - get a self storage unit so you can pick up where you left off when you're ready.
Month-to-month rentals mean no long-term commitments. Rent a storage unit for just as long as you need it.
When self storage is this convenient and provides this many perks, why wait? Call us today for more information about our self storage units in Cottonwood, AZ.