Community Resources
Welcome to Cottonwood, AZ! This is a community that deeply appreciates its history, natural landscape, and its people. Residents work hard and play often. With Mingus Mountain to the southwest, and Sedona's red rocks to the northeast, Cottonwood dazzles with color and beauty. To help you get settled in your home and enjoying the area, we've gathered a few handy resources.
Cottonwood Cool Storage provides heated and cooled storage units to keep your residential or business space neat and manageable.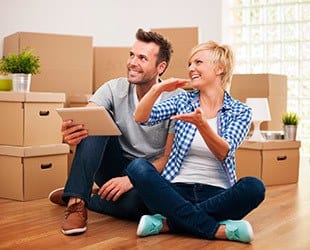 Local Highlights
Cottonwood, AZ, is that rare jewel that manages to be both top tourist destination and friendly hometown. In other words, it's as much fun to live here as to visit! The mild climate makes for year-round outdoor enjoyment. Old Town boasts dozens of quaint shops, tasty eateries, and plenty of places to enjoy the fruits of Arizona wine country. The following is a small sample of the fun to be had in Cottonwood, AZ.
Verde Valley Wine Festival – This springtime event showcases the bounty that is Arizona wine production. There are several wine and spirit tasting rooms in Old Town open all year round.
Into the Wild – Out of Africa Wildlife Park offers up close encounters with some magnificent beasts, and features the Predator Zip Line Tour.
Totally Tubular – Feel the spray in your face with tubing or float trip down the Verde River.
Outdoor Activities – World class golfing. Softball league. Horseback riding. Hiking. Cycling. Star gazing. Everything.
Antiques & Artifacts – You are sure to find many treasures among the antique shops located in Cottonwood's Old Town. The area is rich in history, with museums and tours to feed your thirst for knowledge.
Our Community
Cottonwood Cool Storage offers clean, heated and cooled self storage units in Cottonwood, AZ, in the heart of the Verde Valley. We are proud to contribute to our beautiful and active community with quality storage solutions and exceptional customer service. We give out customers the space and power to simplify their lives, and enjoy this great Arizona adventure. With on site management, individual unit alarms, month-to-month leasing, and delivery acceptance, we are the first choice for residential and business storage.
Contact Cottonwood Cool Storage for more information about self storage specials and discounts near Flagstaff, AZ.